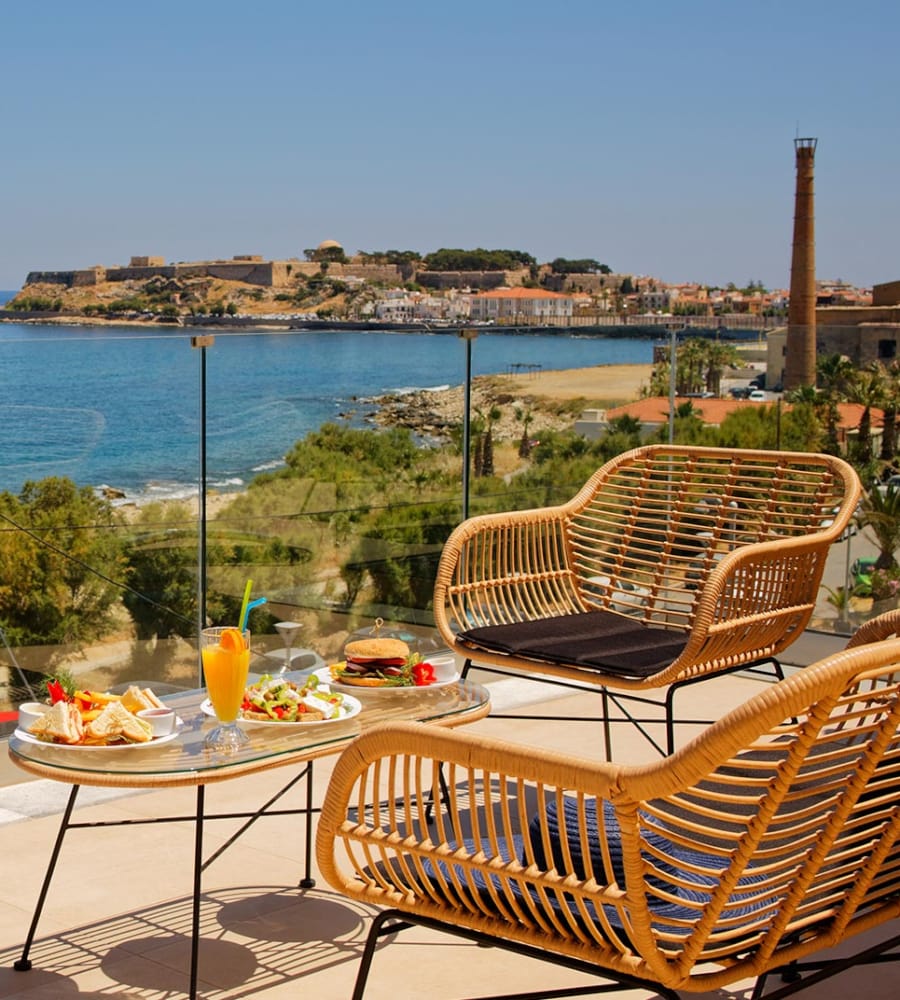 Location
Due to its geographical central location Archipelagos is the ideal base for day trips around the island.
Built amphitheatrically on an area of 3 acres with a panoramic view of the endless blue of the Cretan Sea and the Venetian castle (Fortezza)
It is located at the west side of the beautiful old town of Rethymnon (1 km away from the center).
It is less than 50 m away from the beach.
This beach is the favorite place of the locals for their summer baths also it is the center of the winter swimmers. A few meters away from many restaurants, super markets,cafes, bakery-pastry shops and the General Hospital of Rethymno.
The prefecture of Rethymno is located on the western side of Crete ,between the prefecture of Chania and Heraklion.Rethymno is a city of approximately 40,000 people.
Geographically we are in the center of the island, since we are in about equal distance from the main transport centers-airports of the island.